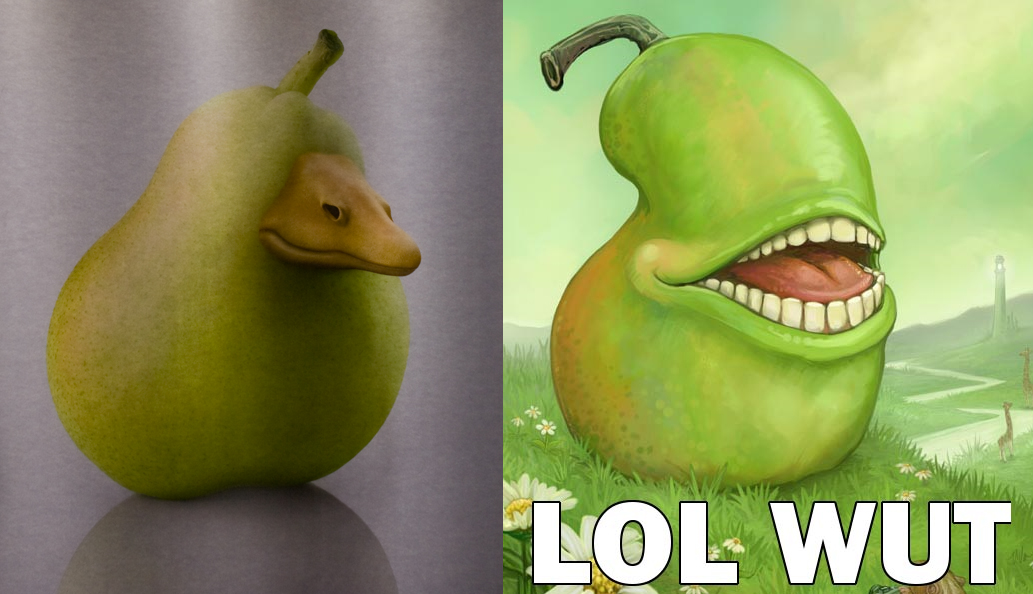 These days, you can see a lot of advertisements which were inspired by popular things from the internet. In this case, the Messe Berlin used a famous pear called LOLWUT which is a combination of lol and wut, a corruption of what, popularised on the Internet by a picture called The Biting Pear of Salamanca, modified to include the phrase and posted to various message boards, used to express a combination of confusion, amusement and/or disbelief, usually in response to something bizarre or outrageous…
…to announce the upcoming Internationale Grüne Woche, or International Green Week short IGW.
The Grüne Woche is a one-of-a-kind international exhibition for the food, agricultural, and horticultural industries. Producers from all over the world use the IGW to test-market food and luxury items and establish a brand image. It will take place for the 75th time in early 2010.